WebTown Marketing
Helping small businesses reach the world!
Digital Marketing
Whether you need help building and managing a digital storefront, optimizing for search engines to be found by your potential market, or finding your customers on social media, we are here to help! Let us know what you need and we will design a solution for you and your business! Your new customers are waiting to hear from you!
Website Design
It's hard to keep up with your market without an online presence, in other words, a website that can be viewed on computer, tablet and smartphone. These days, most of your customers will find you on a mobile device. Is your website mobile-friendly? We can design the best solution for your business! Ask us how!
Book Publishing
One of WebTown's specialities is a program to take your book from concept to completion! We call it AuthorTrack! If you have a book in you, we can take your manuscript and turn it into a print book and e-book ready to be sold on Amazon and other online outlets. You can even promote your new book with a website built to that very purpose!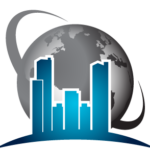 WebTown Marketing
We are a small business helping other small businesses reach the world. We are located in the Nashville, TN area, serving Nashville, Franklin, Murfreesboro, Columbia and other Middle Tennessee towns. However, if you have found us here, we can serve you as well. The Internet is international! We can build and host your website. We can help you with your digital marketing. And, we can prepare and publish your book very well from here in Nashville. You may be aware that Nashville—Music City USA—is a publishing hub for much of the United States. One of the best publishing-on-demand facilities is located right here. 
All that to say, let us come up with a plan and a solution for you! We will be glad to help you reach the world with your business!